Heads Up Sit and Gos

Heads Up Strategy 2021
Heads Up Strategy 2021
35 hours of heads up-specific strategy content from veteran coach and active player Coffeeyay
Read the description below for a detailed list of the videos that are included.
*Note* This video pack is available for streaming only.
NOTE: IF YOU WANT TO PAY VIA CREDIT CARD PLEASE USE THE 'PAY WITH CREDIT CARD' LINK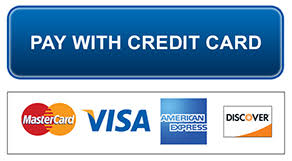 TO PAY VIA SKRILL OR PAYPAL WITH NO CREDIT CARD OPTION USE ADD TO CART BUTTON BELOW.
Coffeeyay is an experienced coach and poker professional for the last decade. He has put together a comprehensive strategy guide for today's (2021) games. With 35 hours of content, no detail is left out of this video pack. Below is the table of contents.
HU Video 01 HU Introduction
An overview of goals, methods and purpose.
0:56:52
HU Video 02 Poker Theory
Value betting, bluffing and defending.
4:47:46
HU Video 03 Adjustments
Identifying player types and correct strategic adjustments.
1:01:51
HU Video 04 HUD
Connecting frequencies with ranges to allow for adjustments.
0:32:34
HU Video 05 Winrate Maximizing
When and why to pass up on small edges in favor of later spots.
1:14:38
HU Video 06 Preflop HU
Applying poker theory to building pre-flop ranges in the form of charts.
9:28:16
HU Video 07 Flop
Exploring specific features of flop play in connection to general theory.
2:58:58
HU Video 08 ISR Intro
Introducing Individual Spot Reviews (ISR).
0:07:00
HU Video 09
ISR Defending vs C-Bets in Minraise Pots HU
1:13:30
HU Video 10
ISR HU SB Flop C-Betting in Minraise Pots
1:03:34
HU Video 11
ISR Limp C-Betting on SB on 5-10BB Effective Stacks
0:54:04
HU Video 12
ISR Facing Flop C-bets HU in Limped Pots
1:03:00
HU Video 13
ISR Flop C-betting HU from SB
0:58:10
HU Video 14
ISR SB Turn Barreling HU in Limped & Minraised Pots
1:02:49
HU Video 15
ISR Facing Turn Barrels OOP HU
1:15:23
HU Video 16
ISR OOP HU Turn Probe Opportunity
0:57:56
HU Video 17
ISR Facing Turn Probes HU
0:50:49
HU Video 18
ISR HU BB Turn Play After Call of Our XR
0:39:33
HU Video 19
ISR HU Opportunity to 3rd barrel
0:44:51
HU Video 20
ISR HU River Play After CheckCall Flop & Turn
1:02:32
HU Video 21
ISR Opportunities to River Probe Bets in Minraise & Limped Pots HU on BB
0:47:59
HU Video 22
ISR Facing River Probes HU
1:06:42
Hand Charts
Included in the video package are 81 heads up charts, dubbed "The Wall of Charts" in PDF format.
*Hand Charts are for use outside of gameplay.
Preview videos
Here are a pair of excerpts from the video pack.
https://www.youtube.com/watch?v=5lVTfBTPbBQ
https://www.youtube.com/watch?v=LyWD4wqAFKA
About the Author
Coffeeyay has been a professional poker player and coach for the last 10 years. He regularly plays up to the $250 level Spin and Gos and has extensive experience in both HUSNGs and Spin and Gos. He has a strong background in physics, mathematics and teaching. He resides in Glasgow.
Upgrades
If you are interested in Spin and Gos, Coffeeyay's Spin and Go Package comes with 25 hours of 3-handed focused content in addition to the 35 hours of heads up content in this package and is available for only $70 more.