Im playing as phl500 on pokerstars and the 60-100$ HU hyper turbos are my main game.
In total I have been playing HUSNGs for about 3 years and now focusing mainly on hypers since last June.
Coaching
I structure my coaching with a mixture of video-, game- or single handhistory reviews combined with general or specific questions you prepare for our sessions.
Before the first lesson we plan the session(s) together depending on the available time and what you would like to focus on.
Rates
120$/hour.
Results
All pokerstars hypers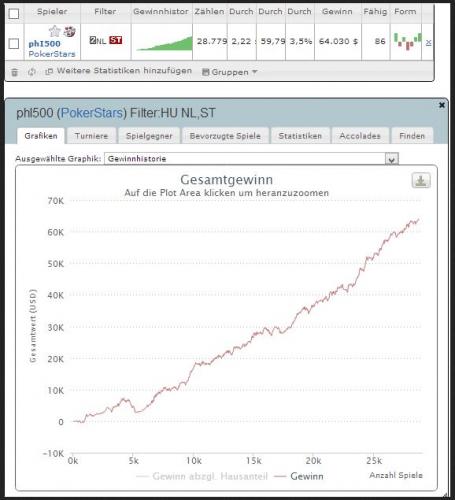 2012 PT4 30s-100s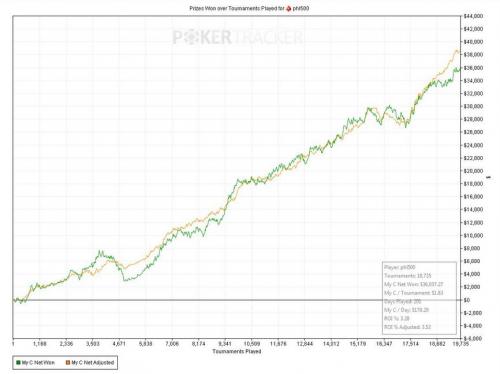 2013 PT4 60s-100s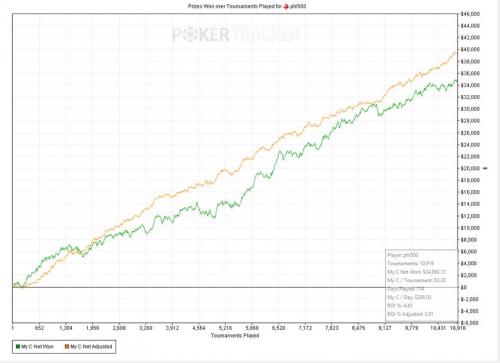 Contact
Reviews
"I've known Phil since May 2012 when he was new to hypers. He quickly beat the games for 3% EV ROI with no problems, and has been steadily beating the games even harder while "games are getting tougher".
He has insane fish crushing skills and is perfect for anyone who wants a solid foundation, or to increase their winrate. I believe he's a natural teacher and always explains his thoughts well.
In addition to strategy, Phil stresses on having a good life balance and being professional. I highly recommend Phil - his hourly rate will be nothing compared to the potential profits from crushing hypers."
- taikogod
"You can have advanced, simple or stupid questions for Phil, it doesn't matter, he will always give you a great answer 
and replies in a great way. 
He will always make sure that you actually understand the concepts you are discussing.
I started with 1 hour of coaching, but it took me less than 10 minutes to decide that I would go for another 5 hours."
- eric2991