Beating Recs by ibavly
If reg battles are the romance of poker, then grinding vs recs is the preparation for the date. It's not the most exciting topic, but it's where most of the money is made and it's what propels your bankroll to be ready to play higher stakes.
Ibavly makes his video coaching debut, bringing his fresh take on how to approach the most lucrative side of husng poker, playing against recreationals. In this live play video you will get to see ibavly play against recreationals at the 60s and 100s while he comments on his plays and strategies. This is a valuable opportunity to peer into a 200s reg's mind and see how he approaches these games. A bonus section is included where ibavly introduces some theoretical concepts specific to recreational games that are rarely discussed publicly. This short pack won't make you a crusher on its own, but it will give you tools and ideas to help propel your game to the next level. It's a no brainer value pack and goes to help a good cause.
All revenue from this pack will go to help Toronto charities. 50% will go to a local community services provider, and 50% will go towards building a new state-of-the-art surgical suite at a major hospital.
About ibavly
ibavly has been playing husngs since mid 2012. He started at the 7s and quickly worked his way up to the 100s. After moving around in the stakes, he eventually settled on a spot in the 200s when the divisions were formed. He has had good results in reg battles at 200s and against 300s regs. He also plays up to 25/50 CAP, spin'n'gos, and 10/20 8-game. He is a well rounded player but his biggest strength relative to the competition is in playing vs recs. Below are graphs of his recent play at 60s and 100s, where most of his play is against recreationals.
7% evROI at 60s: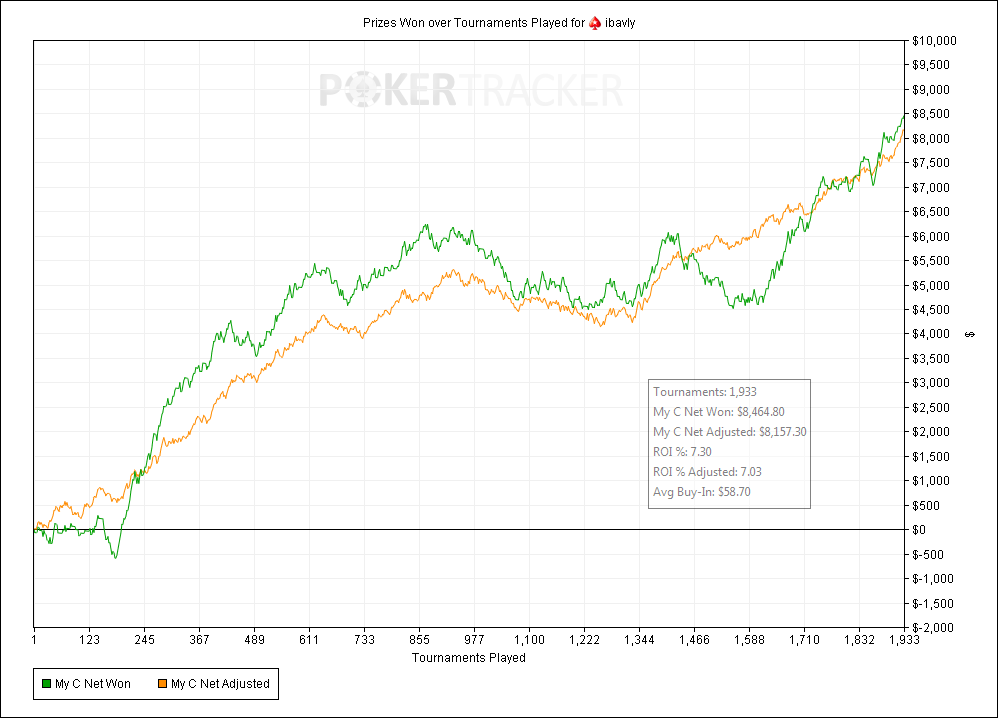 6% evROI at 100s: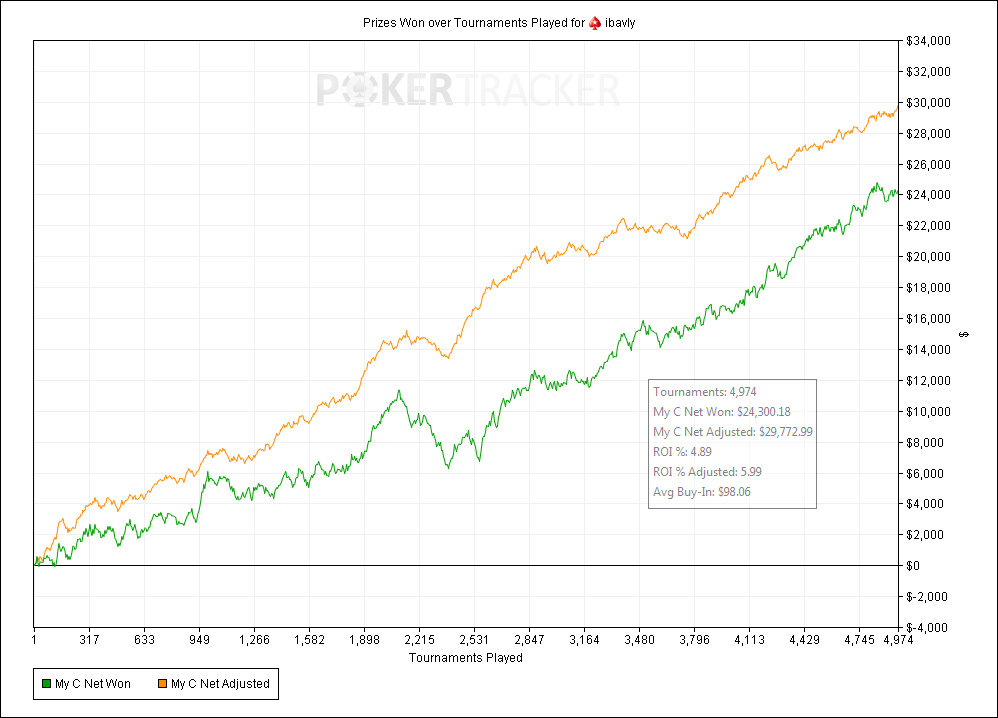 About the pack
Theory (8m 30s):
• Differences between reg and rec play
• Analysis v Intuition
 Live Play (31m):
• One table against unknown players with running commentary and thought processes
Price: $20 (Discounts available for stables and other bulk purchases)
Length: 39 minutes
Size: 291 MB
Format: .mp4