CoffeeHUD Lite is the free version of the CoffeeHUD. Designed by Coffeeyay and Butitswrong, this is an excellent free heads up display (HUD) for heads up poker players of all levels.
Below is a table display of what is included in the CoffeeHUD Lite.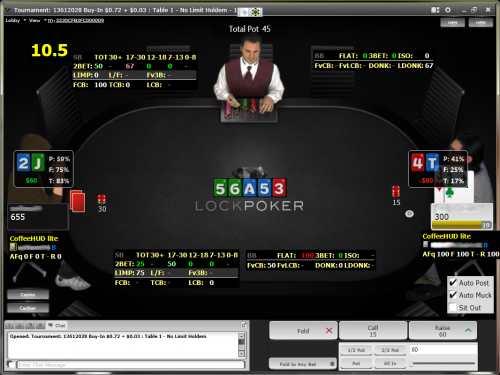 The image below shows CoffeeHUD Lite in action on the PokerTracker 4 replayer.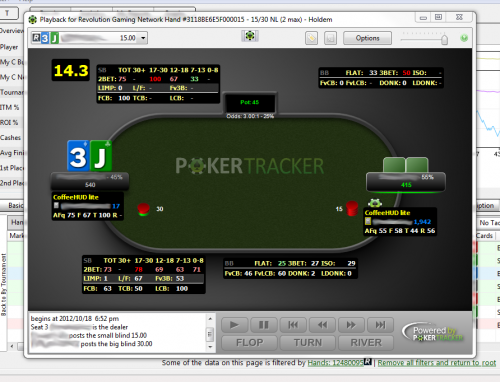 You must be logged in to a free HUSNG.com account (or higher level) to download the CoffeeHUD Lite. Click Here to visit the download page.