Our brand new HUD is here. Designed by a new programmer, with the help of veteran sit and go players, comes SpinHUD 2016. This is a three handed HUD for Spin and Go Poker.
Included in the purchase price is two HUDs:
Regular Version - Stats from your opponents that show how they are playing against everyone on the table.
Vs Hero" Version - Vs Hero stats allow you to see only data from your opponents in hands that they played against you.
Introduction video (below), including stats and information on the HUD.
Layout and popup information video (below).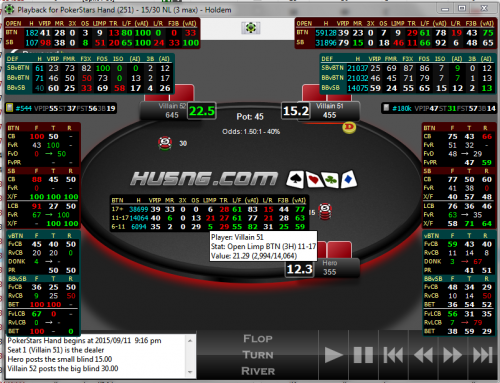 Screenshots of the HUD in action (below)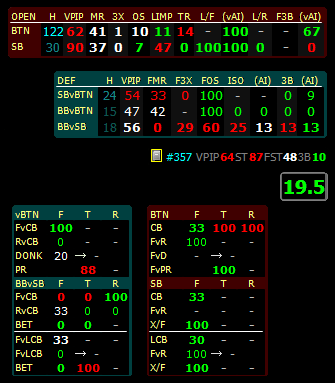 Price:
New customers: $129
Previous Spin & Go HUD customers: $29
Instructions:
Email the programmer Martynas, at spinhud@husng.com with any questions, technical problems or feedback.
Within 24 hours after you purchase this HUD, we will activate your PT4 license for access to this HUD, and then your PT4 installation will automatically download and install this HUD. Be sure to completely fill out the checkout form with your PT4 registration e-mail and 6-digit code. You can find that e-mail and 6-digit code in PT4 itself by clicking the "Help" menu and selecting "About".
Read about our HUD Guarantee Policy.