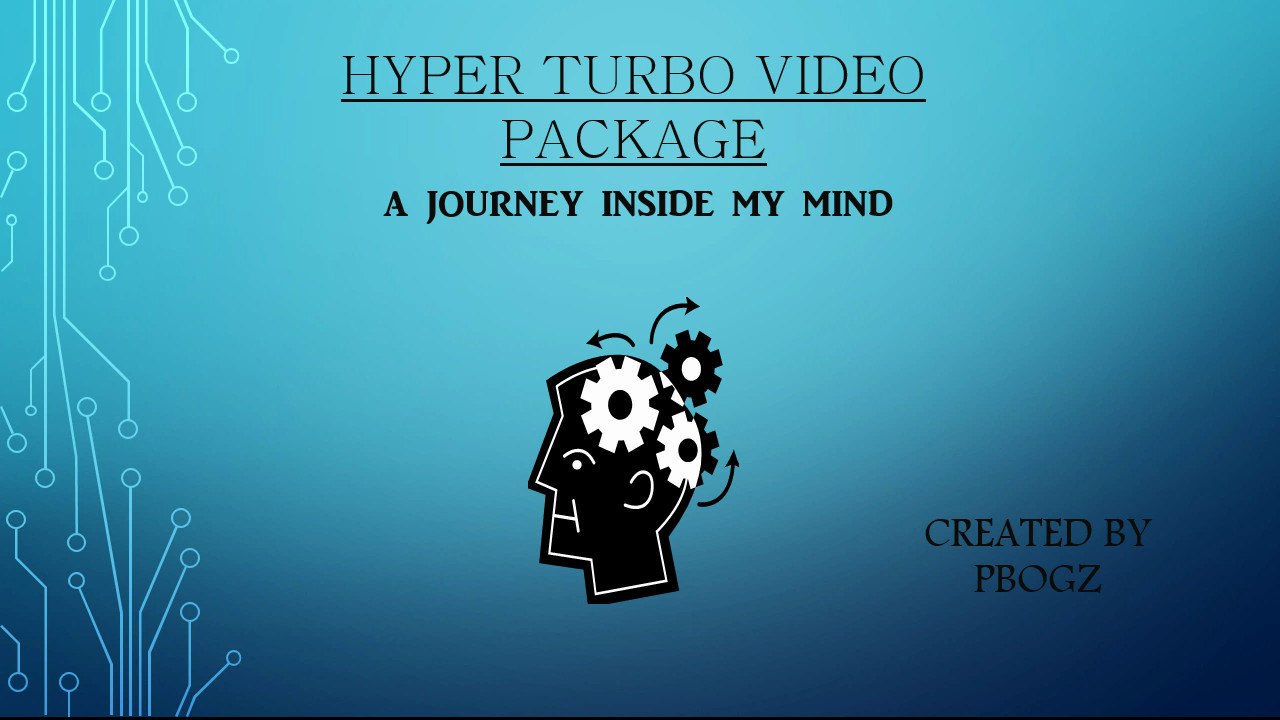 A new video pack by Pbogz
Today, we present the first premium video pack created by player, coach and video author Pbogz, titled "Hyper Turbo Video Pack: A Journey Inside My Mind". Many who have experienced Pbogz's coaching first-hand or have enjoyed his shorter videos have been eagerly anticipating a video pack release by him, and with this pack, the wait is over.
Pbogz has designed this pack for beginners who are aiming to move up through the ranks. Theory, strategy and adjustments are very key in this pack. Pbogz is detailed and thorough, yet his talent for teaching enables him to explain the concepts in ways that are easy for beginners to follow. Pbogz takes a multi-angle approach to teaching in this pack, combining PowerPoint presentation slides, hand history reviews, usage demonstrations of several software tools, and his own unique twist: multiple choice pop quiz questions interspersed through-out the videos that help us own what we are learning through interactivity. Fresh and up-to-date with today's hyper turbo trends, this pack is the perfect resource for eager students in search of a comprehensive beginner-accessible introduction to heads up hyper turbo poker.
Contents
Video 1: Introduction
This is Pbogz's introduction to the pack, providing an overview of the pack as a whole. 5 minutes, 23 seconds.
Video 2: Limp C-Betting
In this video, Pbogz talks about how to limp c-bet rather than open fold, how to handle opponents that do not fold to our limp c-bets, and how to exploit opponents that fold to limp c-bets too often. 30 minutes, 1 second.
Video 3: Limping Strategy
Regs today limp more and are less aggressive in the small blind. This video talks about how to develop a limping strategy of our own, the ranges involved, and how to play against those using this strategy. 31 minutes, 6 seconds.
Video 4: Balancing Check Back Range In SB
Not all check backs are created equal. In this video, Pbogz talks about understanding what it is that opponents are checking back and how to balance our own check back range. 29 minutes, 6 seconds.
Video 5: Hand Reading
In this video, Pbogz starts with a general discussion of hand reading, proceeds to teaching through practical hand reviews, and concludes with a walk-though of how to decipher HUD stats to aid in hand reading (using CoffeeHUD as the example HUD). 32 minutes, 43 seconds.
Video 6: Beating Recs
Pbogz is joined by one of his students and together they review some of his student's hands played against recreational opponents. 1 hour, 13 minutes, 15 seconds.
Video 7: Reg Play
Strategy that works against recs won't work against regs. Here, Pbogz talks both about advanced strategies to use versus regs, and how to defend against advanced strategies. 1 hour, 16 minutes, 32 seconds.
Video 8: Multi-Tabling
In this video, Pbogz goes over valuable tips for when expanding to play more than one table at a time. 16 minutes, 43 seconds.
About Pbogz
Paul has been playing poker for over 7 years. He was one of Bodog's largest heads up sit and go winners, primarily playing the turbo speeds. When hyper turbos grew in popularity, he switched over to that format and worked closely with Coffeeyay and the HUSNG.com staking program to solidify his skills as a professional. Just as he improved his skills as a player, Paul focused on teaching his skills to others, and his coaching prowess has also grown over that time. Paul enjoys learning as well as teaching poker, and plans to add Spin and Gos to his grind in the near future. Below are a few comments from some of his students:
"I could say many great things about Paul as a person and a player but the thing that stands out to me the most is his underlying dedication to you as a player." - John T
"He isn't the type of coach that goes oops our hour is up see you next week. He sticks with you until you really grasp the concept or idea that he is trying to teach." - Chris
"He takes pride in coaching his students!" - Carlos
"He has a phenomenal poker mind and I have had the privilege of learning from him this past year." - Steve J
"What separates Paul's coaching from others is not only his ability and skill at heads up sngs but his talent for teaching." - Adam
"Paul delivers as a coach and if you are struggling or want to increase your win rate his coaching is the nuts." - Kyle C
And here are Paul's graphs as a player: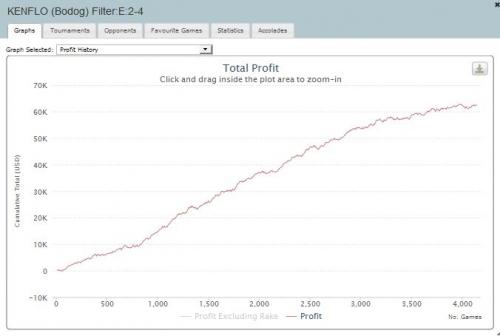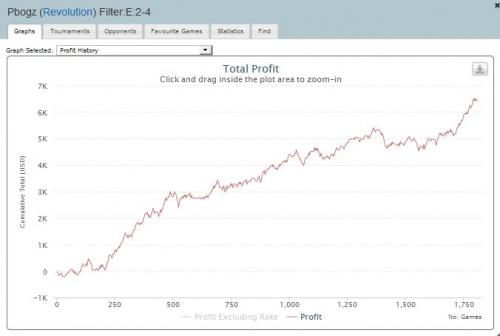 Black Chip $36-60s graph (below)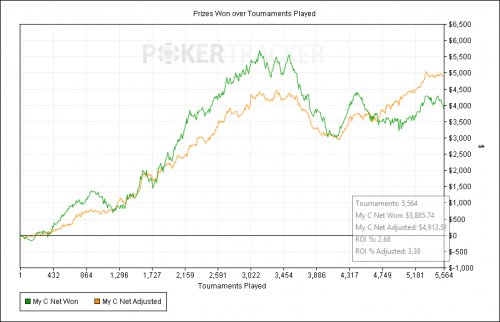 Stats
Price: $99.99
Length: 4 hours, 55 minutes
Size: 918 MB
Format: .exe (note: This pack requires Windows and does not work in a virtual machine. We are currently working on a solution for Mac OS users. If you are a Mac OS user and are interested in this pack, please e-mail us for details.)